The
Restaurant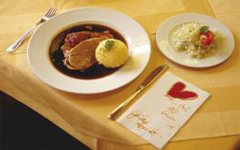 You will find our inn in the center of Unterföhring. It can easily be identified by its beautifully decorated bay-windows...
Read more...
The
Hotel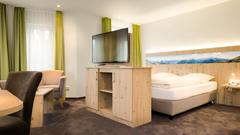 Where in former times the mail-coaches stopped by, there were also rooms for the passengers ...
Read more...
News
and other
Dear guests,
at the moment we are unfortunately only allowed to accommodate business travelers. We are happy to offer you breakfast and, by arrangement, dinner.
due to the corona restrictions, we have reduced our food offer. We continue to offer all take-away dishes. Current opening times can be found on the day ticket. please click here ... Please inform yourself by phone about the current offer at +49 89/950980
Our hotel is open all day, please contact us for your arrival time